Teacozies USA style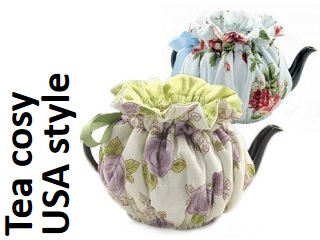 We have imported great looking and practical tea cozies made by Thistledown Cozies for you from the USA. Great tea cozies that wrap around your teapot. They do not need to be removed for serving tea, but can be taken off to be washed. Or to change to another one if you have a special one for, for instance Christmas time.
We sell them in size varying from 2 cup teapots up to 8 cup teapots.
There are also some tougher looking types, named Hobs. These hold the lid during pouring by a cleverly designed flap.