Teapot Covers - Teacosies
Teapot Covers - Teacosies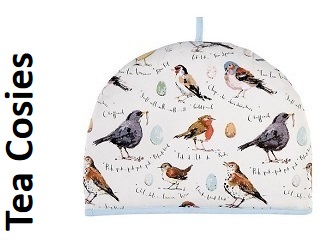 The simplest form of tea cozy. You just put it over the pot. There are different versions:
Plint
tea hats: nice and firm and suitable for teapots up to 3 liters. Danish design.
Bunzlau Castle:
matching the teapots of the famous Polish service. A bit thicker.
Ibsdatter:
superbly finished tea hats from Denmark.
Ulster Weavers
: this company is proud of the production of high quality linen and textile products. Each product has been designed in Northern Ireland and the company is still based on the knowledge of 135 years of textile production. To meet the requirements of the 21st century, production takes place at various locations throughout the world, but the way and quality of the end product is still controlled in Northern Ireland. The economical option.
We carry a range of practical and affordable tea hats that can also keep teapots up to 2 liters or even 3 liters warm (depending on the shape of the teapot)