Teapots and tableware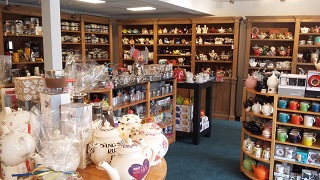 Here we offer a full range of wonderful teapots. They come in various materials and sizes. We have grouped them by the materials they are made from. Ranging from stainless steel (doublewalled), cast iron, glass and all forms of pottery (ceramics, porcelain, bone china and stone ware). Flowery teapots, uni color, traditional shapes and modern teapots. These a complemented by cups, saucers, mugs and some time even plates and serving trays. Just browse around and see what you like.
Please find below a selection of products from the various product groups in this category. Browse the categories to the right to get a full overview.
Subscribe to our newsletter
Receive updates on products and more.