Glass Teapots and Accessories
Glass Teapots and Accessories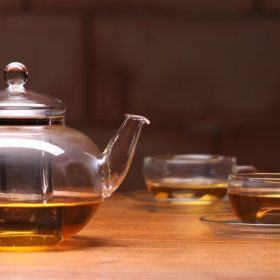 Tea in a glass teapot. In the opinion of some the best way to make tea. In any case, the color of the tea is clearly visible. Especially for glass teapots is of course the unfolding of a tea flower! This can be followed closely and this begins the enjoyment of this delicious cup of tea. (A good flower can be watered several times.)
We offer different teapots of different brands. Our biggest series is that of Trendglas, because they look good and are great value for money. Almost all laboratory glass teapots have a tea filter.
If you like modern design in combination with an excellent finish, then Samadoyo is definitely a good choice.
Subscribe to our newsletter
Receive updates on products and more.