Cosy Manto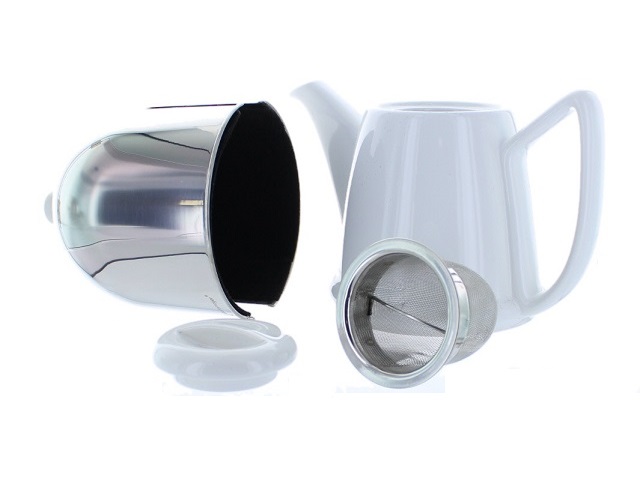 With the Cosy Manto model, everyone will taste the atmosphere immediately. The combination of stainless steel and earthenware may be considered unique because of the accurate manufacturing process. The teapot is separately available, but combined with the sugar bowl and the milk jug it will make a beautiful set. The teapot has a stainless steel jacket with felt lining for insulation. This will retain the temperature and the freshness of the tea extra long.

Earthenware teapot, lid, filter and felt lining are separately available should they need replacement.
High-quality polished or matt stainless steel cover gives a chic appearance. Tea stays hot longer, and retains its flavour
Ceramic inner pot. Perfectly suited for all tea varieties


Loading...
Ceramic Milkjug and Sugarbowl
Ceramic Milkjug and Sugarbowl Milkjug Material Ceramic milkjug with metal covering Colour White Sugarbowl Material Ceramic sugarbowl with metal cover Colour White, stainless steel
Cosy Manto Teapot White Large Replacement Lid
Bredemeijer Cosy Manto ceramic replacement lid white for the ceramic teapot. For Teapots of 1,0 Liter or larger