Ceramics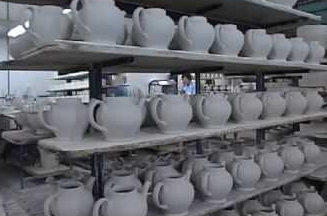 Ceramics comes in many forms and shapes. some very artful and some just for practical use. We offer a range of mostly practical products. All of them are also selected to look great on your breakfast, dinner or tea time table. Browse our categories and find your teapot, cups, mugs or even matching plates.
Artisan ceramics are often made on the potterswheel. Most of what we have on offer is made in the slipcast method, where the liquid clay is poored in a mould and then taken out of the mold to be dried, fired, decorated, glazed and fired again. Ceramics are usually fired in ovens at temperatures of around 900 degrees Celsius. Porcelain and Stoneware are fired on higher temperatures.
Subscribe to our newsletter
Receive updates on products and more.