Bredemeijer Solo Glassware
Bredemeijer Solo Glassware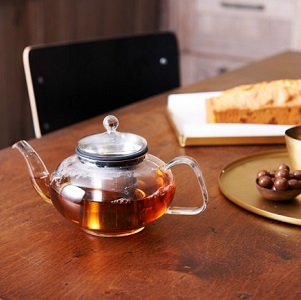 All glass Bredemeijer® teapots are made from borosilicate glass. Borosilicate glass is a heat-resistant glass that has a longer lifespan than most other types of glass. The material expands less on heating and shrinks less on cooling than ordinary glass.


Loading...
Bredemeijer Glass Stove
Bredemeijer glass stove. Suitable amongst others for the Minuet Santhee glass teapot/
Solo Verona Glass Teapot 1,0 Liter
Bredemeijer glass teapot in the Solo Verona range. Teapot holds one liter. Teafilter included.