HotTeapots.com welcomes you.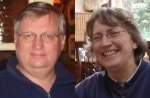 At HotTeapots.com, Wim and Nora Varwijk are always there for you. Since 2003 we have been sending teapots and more into the world. Since 2009 we also have a store in Doetinchem (the Netherlands, 12 km from the German border).
Our story so far: many people ask us how we started selling teapots. We started collecting teapots in the 80s. The first was a cat on a trash can, which we still have today. Since then we have purchased more than 250 different teapots for our private collection. (If only we had more space!)
When we described our collection on our website in 2001, many folks were interested in it and that is why we came up with the idea of ​​selling teapots. We sold our first teapot in December 2003 and since then the company has continued to grow. At the end of 2004 the space was almost empty, so we bought a warehouse / office / showroom. We moved there in 2005.
Since then we have always expanded our catalog and today more than 1900 products are in stock. We are always there to find new products to constantly renew our catalog.
As a next step in our development, we opened our store in Doetinchem in September 2009. There is a large part of our catalog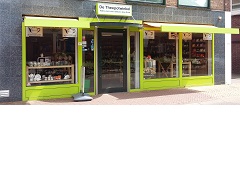 to view directly. At the same time, we also supplied a range of tea and various accessories. We have been offering our customers everything for a delicious cup of tea for more than 16 years.
In the meantime, we serve tea, coffee, high tea and we hold tastings and workshops in our store.